Professional Duct Cleaning Services
The ducts in your HVAC system slowly become dirty over the years. When this happens, your heating and cooling system will likely not work as efficiently or evenly as it could. Luckily, you can deal with this problem by hiring a professional HVAC team for duct cleaning services.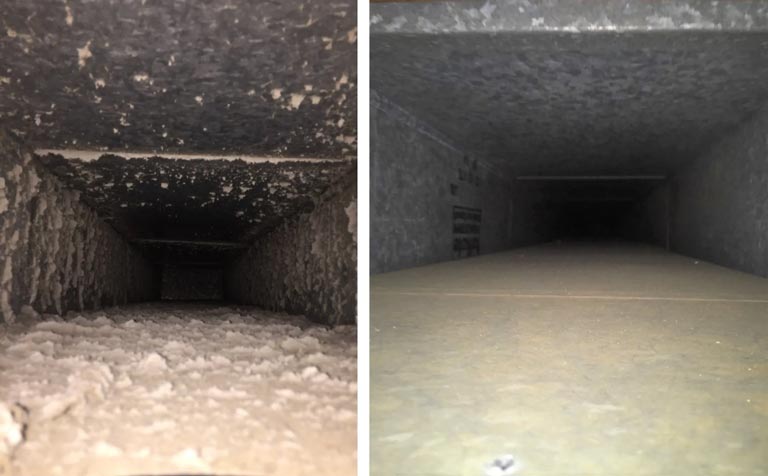 Buffington Brothers Heating & Cooling provides professional duct cleaning services in Southeast Missouri and Northeast Arkansas. Since 1951, our family has been caring for our neighbors' homes like our own.
Signs Your HVAC System Needs Duct Cleaning
If your ducts are dirty enough to be affecting the performance of your heating and cooling system, there will likely be signs of a problem. You can do a quick self-assessment of your system by turning on your heater or AC unit and looking for these red flags.
Your home or office is dusty, even after dusting.
Air filters get very dirty and need changing frequently.
Insulation around ducts is dirty, moist, moldy or otherwise damaged.
Airflow is inconsistent between rooms.
Dust from a recent renovation has entered your duct spaces.
Energy bills have gotten higher for no reason.
You are experiencing unexplained respiratory problems.
A past rodent/insect infestation hasn't been cleaned up.
Contact Us Today for More Information
If your ducts are causing problems in your home, Buffington Brothers Heating & Cooling can offer you a solution and a personalized estimate. Call us today at (573) 785-6768 or fill out the online form to get started. Our team will get back to you shortly to discuss your duct cleaning needs.