Top HVAC Service Company in the Region
Buffington Brothers Heating & Cooling is known for offering top-quality HVAC service to our neighbors in Poplar Bluff and the surrounding Southeast Missouri and Northeast Arkansas areas. We're proud of our reputation as the best local, family-owned and -operated HVAC contractor in the region.
Since 1951, our family company has been installing, repairing and servicing residential and commercial HVAC systems. Our team is made up of highly trained, seasoned HVAC professionals who will treat your home or business like it's our own.
New HVAC Installation Service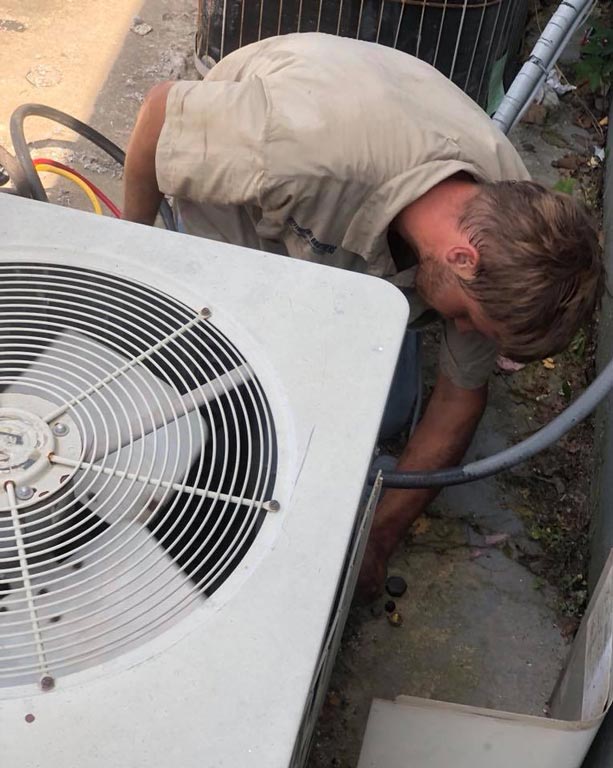 Are you building a new home or office in the area? Rely on Buffington Brothers Heating & Cooling to install your new HVAC system. When you come to us, you can have peace of mind knowing your HVAC installation is in expert hands. We are proud to be a Carrier Residential Factory Authorized Dealer and can install industry-leading products backed by superior warranties.
HVAC Repair Service
Have you noticed your HVAC system isn't working like it should? Call Buffington Brothers Heating & Cooling for our repair and maintenance services. Signs that your HVAC system needs service include:
Uneven airflow throughout the house.
One or more rooms that don't heat or cool well.
Moisture buildup or mold/mildew growth.
Unexplained higher energy bills.
Let us show you what sets Buffington Brothers Heating & Cooling apart. We know our HVAC service can't be beat!
In an effort to save you money, please go over the following checklist before you call:
Check breakers / disconnects (inside and outside) to verify none are thrown.
Check settings on your thermostat. Verify correct temperature and make sure it is in the ON position. Also verify it is either in the HEAT, COOL, or AUTO position. If in the AUTO position the blower will kick on and off and not run continuously.
Check filter. A dirty filter can restrict air flow. Also verify filter was re-installed correctly and doors to equipment are closed. Click here for information on changing your air filter.
If you have a gas furnace please verify your gas is turned on and you have plenty in your tank.
Make sure all registers are open and nothing is blocking them.
If you checked all the above and the unit still will not come on, try changing the temperature a few degrees on the thermostat to see if it will kick on (lower the temperature for cooling or raise the temperature for heating). It may take up to 5 minutes for unit to kick on.
We hope this checklist helped solve your problem, but if it didn't please just give us a call at (573) 785-6768. Our trained technicians will take care of you!
Preventative Maintenance
Preventative maintenance is very important for your heating and cooling system. Just like changing the oil in your car, your heating and cooling system needs to be serviced and maintained to keep it performing at its best and help prevent any problems your unit might have in the future. A properly maintained unit can prevent small problems from becoming large problems when you need it the most.
A thorough checkout will help keep your unit working efficiently and effectively. Give Buffington Brothers Heating & Cooling a call today to set up your service maintenance contract which includes a Spring and Fall check-out/tune-up. Our annual maintenance agreement offers peace of mind to you because we contact you when it is time to service your system. There are many other benefits to an annual maintenance agreement such as priority service and 15% discount on parts. Contact us for more information or to sign up!
Get in Touch With Us Today
When it's time to make an HVAC service call, trust Buffington Brothers Heating & Cooling. Our family is here to make sure you are comfortable, whether it's at your home or office. We're available 24/7. Call us today at (573) 785-6768 or fill out the online form to begin. We'll be glad to discuss your HVAC service needs.